Rosebud Cook Book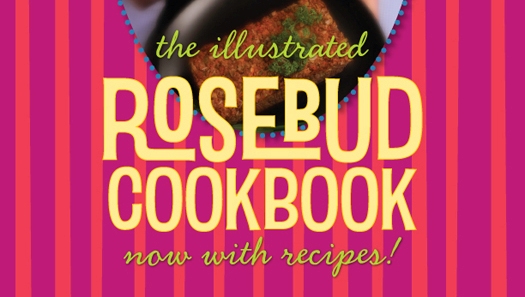 The Illustrated Rosebud Cookbook: "Now with Recipes!" is on sale now!
This 50+ page full colour cookbook features professional photographs, by Pixie Pixel, of some of your favourite Rosebuds in the kitchen and around the house. Their delicious recipes are perfect for any occasion – from romantic, candle lit dinners to cocktails for your next mixer. Not too skilled in the kitchen? The cookbook looks great on display and is filled with Rosebud humour and advice!
Cookbooks are available for $22.50 each and have been delivered to the Rosebud Burlesque Club! There is a $1.50 pay pal fee added to your pre-order to help cover online service charges. Orders are being taken now! Head over towww.rosebudburlesque.com/cook/CookBook.htm to place your order by PayPal. You can pick them up at our club house or have them sent to your home! Delivery charges will apply.
Thanks for supporting the Rosebud Burlesque Club!