XXXmas Spectacular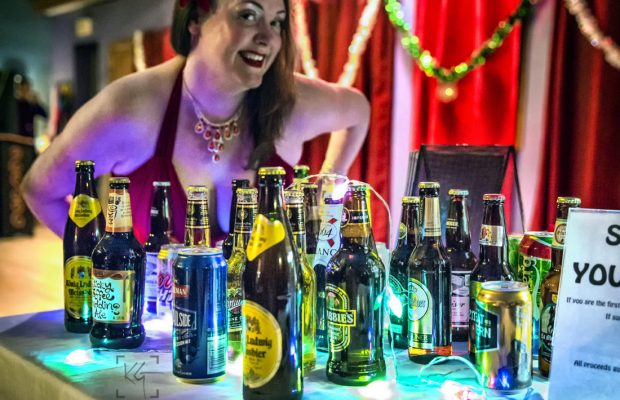 Join us for some holiday fun as we celebrate all things winter! This annual BEER CHEER fund raising event is always a great time!
Doors open at 7pm, Show at 8pm  Tickets are $25 or $20 at the door depending if you bring a beer!
How does this work?
The Rosebuds and friends are putting on a sexy variety night show for you! The funds raised from the Beer Cheer portion of the event go to charity! Here is what you need to do to participate and win!
Show up between 7-8pm with cash for your ticket (cash only venue) and a unique beer!
If you bring a beer your door fee is only $20. If you forgot to bring a beer the door fee is $25 and $5 goes to charity.
Take your beer to the BEER TABLE just inside the door of our venue and register it with the dancers and add it to the table.
If you are the first person to bring that specific type of beer, you will get 1 free raffle ticket for the BEER CHEER DRAW.
Do not despair! Extra draw tickets can be purchased and all proceeds go to charity!
Sit back and enjoy the Rosebud holiday show
We will draw for the winner at the end of the show! Cross your fingers and maybe go home with ALL OF THE BEERS!
Age 19+
$1 membership required ( will be avail at the door)
STARRING
MC Danielle Altrogge
Scarlett Foxx
Louise Seidel
Desert Beats Belly Dance
Allana Leask
Elise Pallagi
Chloe D Light
Miss Mandy
Plus Butler Alexander Longwell