Somewhat Clean Bingo!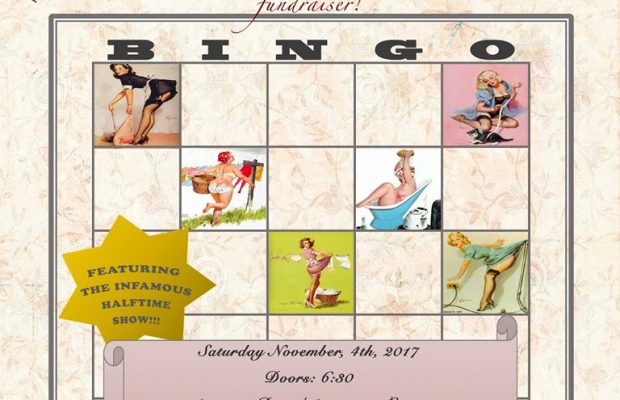 Join Free Flow Dance and the Rosebuds Nov 4th at 6:30pm at the Free Flow Dance Centre 224 25th St. W. for our annual Somewhat Clean Bingo – the sister fund raiser to the Naughty Bingo!
This is a night of bingo, prizes and of course our infamous half time show!
Our theme for those who like to dress up is Aprons and Kerchiefs!
Door Fee $10
Dabbers $2
Rounds start at $2
Cash Concession!
Stay tuned for a list of our special guest bingo callers and performers!
Our prizes are already coming in! Contact us to contribute!
Current Prize Sponsors include:
Mayhem Minerals
Manitou Springs Spa
The Better Good
Yard and Flagon
Broadway Theatre
Head to Tail pet Spa
Saskatoon Roller Derby league
Back Then and Again
Rosebud Burlesque Club
Dragons Den Games
Lavish Hair Boutique and Blow Out Bar
Sultry Suds and Tantilizing Treats
Schmatta
The Rook and Raven
Smoke's poutinerie
Desert Beats
Gina D Paulo
Bridge City Chiropractic
London Drugs
Shopper's Drugmart
Wood's Body Goods
And MORE!!!