Peek a BOO!
Peek a BOO! October 26th and 27th at the Free Flow Dance Centre 224 25th St. W. Saskatoon
Join the Rosebuds and Friends at our annual Halloween Burlesque Extravaganza!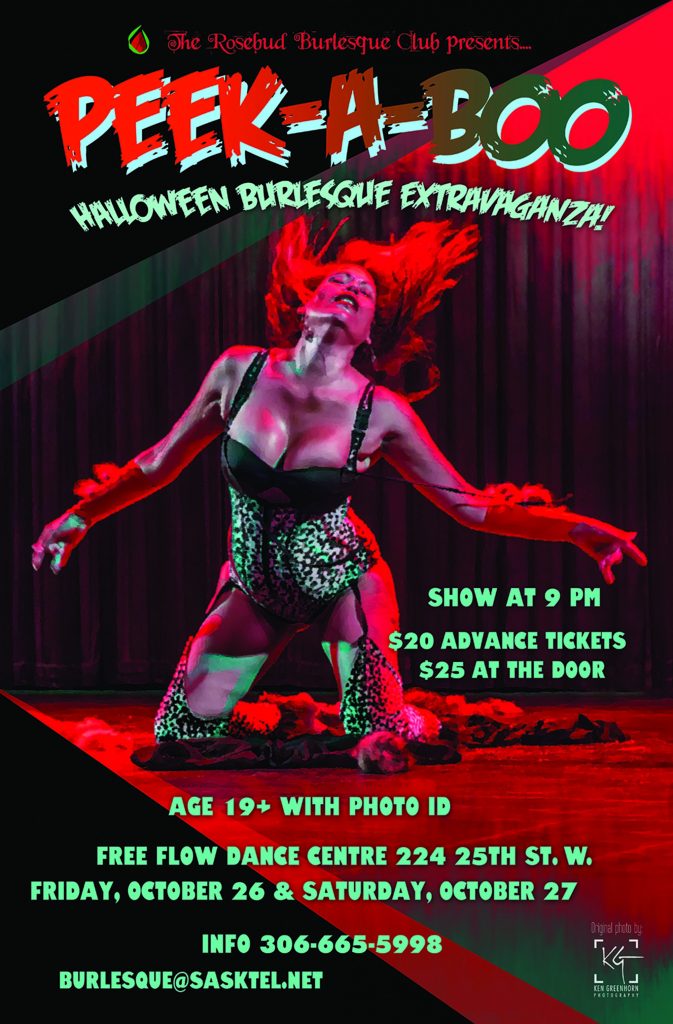 Our featured MC will be Lyndon Linklater aka Mr. Redlips Phoenix.
This year we will feature a full variety show as well as an after party with live music by local band Jezabel!
Tickets are available for $20 in advance $25 at the door (if there are any left!) Tickets are limited! Contact us to reserve yours for this annual sold out event! burlesque@sasktel.net
Doors open at 8:30pm
Show at 9:00pm
Costume contest each night with prizes!
After Party to follow with local lady band Jezabel!
Stay tuned for a full line up of our creepy guys and ghouls!