XXXMAS Spectacular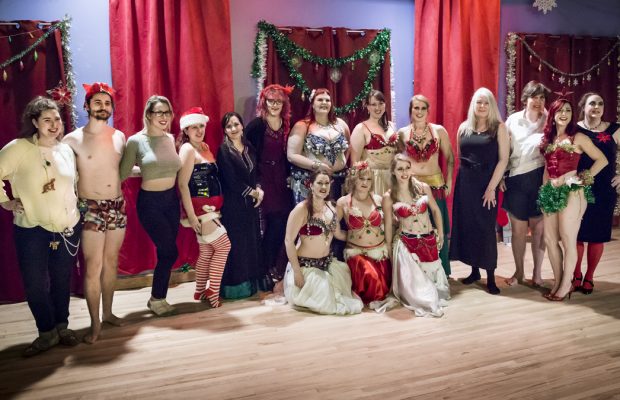 Join the Rosebud burlesque club and friends for a hot evening during the coldest season at the #FreeFlowDanceCentre  December 7th at 8pm!
This event is also the beer cheer fundraiser! If you have not played along before here's how it works.
Bring a unique beer and if you are the first person to bring that type of beer you will get a free raffle tickets and five dollars off your entrance.
If someone else has already brought the beer you still receive five dollars off your entrance and raffle tickets are available for purchase!
If you do not bring a beer you pay full price. You are still welcome to purchase raffle tickets.
The winner goes home at the end of the night with all of the beer!
All proceeds go to charity.
Doors open at 7 PM. Performance at 8 PM. $20 at the door age 19+ cash only. Rush seating.
Featuring:
MC Danielle Altrogge
Butlers Dange Russ and AlexanderLongwell
Elise Pallagi
Robin Togg
Delia Darkheart
Lucy Dickhardo
Louise Cheeky
Charity Luncheon
Headmistress Cheripop Purr
and MORE!