Karaoke and Grilled Cheese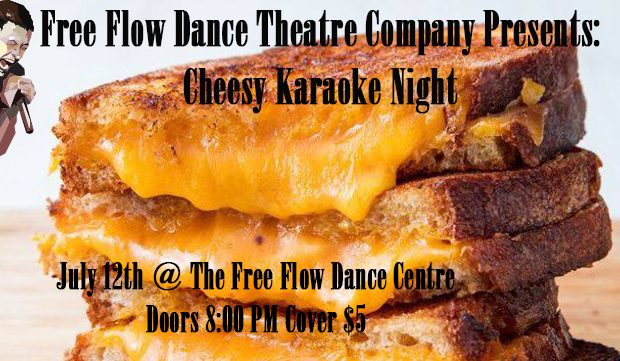 July 12th Free Flow Dance Centre
Join us for our annual Karaoke and Grilled Cheese night on July 12th!
What better combination than cool tunes and hot cheesy sandwiches? Come sing along and enjoy a bite to eat and a cold beverage at the Free Flow Dance Centre. Everyone who desires, gets a chance to sing! Featuring Karaoke hostess Elise Pallagi!
Doors open at 8pm
$5 Cover at the door
$5 Grilled Cheese sandwiches!
Plus cash concession.
Age 19+
Everyone is welcome.
All proceeds go to support the Free Flow Dance Theatre Company 2019 season.