Naughty Bingo!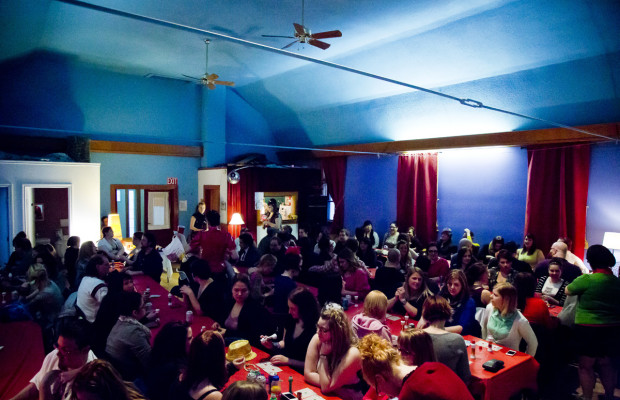 NAUGHTY BINGO!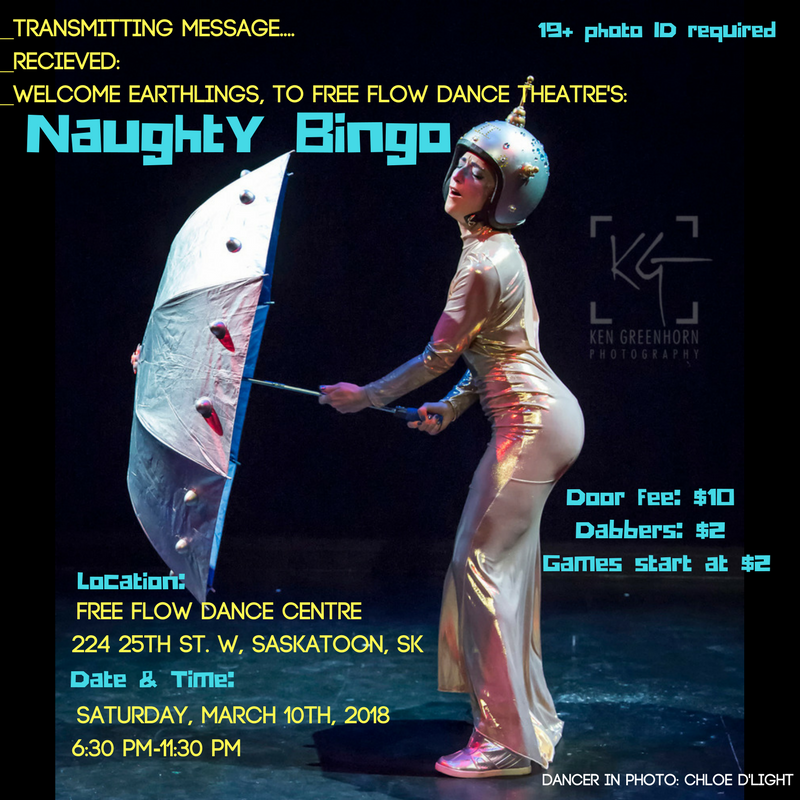 Start saving those loonies and check the couch cushions for change! Naughty Bingo is BACK! Join us for this fabulous and frisky annual FUNdraising event!!
Free Flow Dance Theatre and the Rosebuds host the ORIGINAL NAUGHTY BINGO on Sat March 10th. Doors open at 6:30pm and Games start at 7pm!
Door fee $10
Dabbers $2
Games start at $2
Don't miss the INFAMOUS half time show with amazing performances!
Age 19+ with photo ID
Stay tuned for a full list of prize sponsors and special guest bingo callers!!
Our theme this year is sexy space sirens! Please feel free to come dressed up, we will be for sure!
If you would like to make a prize donation drop us a note!
All proceeds to Free Flow Dance Theatre Charitable Org!