Burlesque for Brunch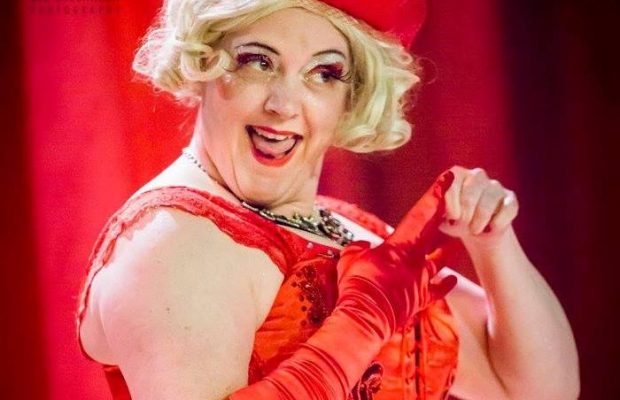 Sunday Burlesque for Brunch Workshops 2-3 pm
Please note that you can register for all three of the workshops below for $50 plus GST. Single workshops are $20 plus GST each. Contact us at freeflowdance@gmail.com to register. We accept etransfer, cash, and cheque.
September 19th – Veils and Scarves
Learn how to use veils and scarves in a sexy and seductive way while hanging out with fun like-minded folks.
Please have the following equipment for the class.
1 large piece of lightweight fabric such as silk, chiffon, or polyester, or a belly dance style veil. The piece should be at least 1 meter by 1.5 meters or larger.
2 smaller square or rectangular lightweight neckerchiefs/fashion scarves.
Please wear a skirt and top or dress you feel good in and heels or flats are always welcome!
No experience required!
October 3rd – Hattitude!
Hats come in all shapes, styles, and sizes, and depending on how they are worn and used can convey so much information! Come learn how to wear and use a hat effectively with Headmistress Cheripop Purr of the Rosebud Burlesque Academy.
No experience is required.
Headmistress Purr is a professionally trained dance artist and choreographer specializing in burlesque and vaudevillian history. She has trained with many legends of burlesque and top instructors from across North America.
Please have 2-3 different hats available to you to work with and a small notebook and pencil.
Students should dress in character if desired.
October 17th – Cheesecake Burlesque
Channel your inner Cheesecake burlesque persona at this fun workshop with Headmistress Cheripop Purr of the Rosebud Burlesque Club.
Put together your cutest, frilliest, sweetest, candy-colored outfit and come have a ball as we work on how to walk like Betty Boop, how to dance like a fresh blooming flower, facial expressions that charm and attitude that is irresistible!
This is a burlesque persona development class.